With over fifty years of experience, when it comes to handling problems, the Riccoboni Holding Group is one of the most capable and qualified Italian environmental management firms, prioritising safety and sustainability. Thanks to the equipment at our plants, our expertise when it comes to planning, our highly specialised personnel and our tireless penchant for innovation, we are able to offer a multidisciplinary approach and develop bespoke Full-Service Environmental Solutions, environmental remediation projects, and plans for either making safe or definitively decommissioning industrial sites.
We handle every aspect of planning and engineering, from the earliest stages of assessments in response to calls for tender all the way through to project completion. Furthermore, we directly handle the transportation of the waste to be removed, conveying it to final disposal facilities with our own vehicle fleet.
Thanks to our established ability to ensure that by-products are managed with the utmost degree of safety, several of the foremost companies operating in Italy in the chemical, petrochemical and pharmaceutical sectors have long relied on our expertise in environmental management in their manufacturing facilities where there are risks of major accidents.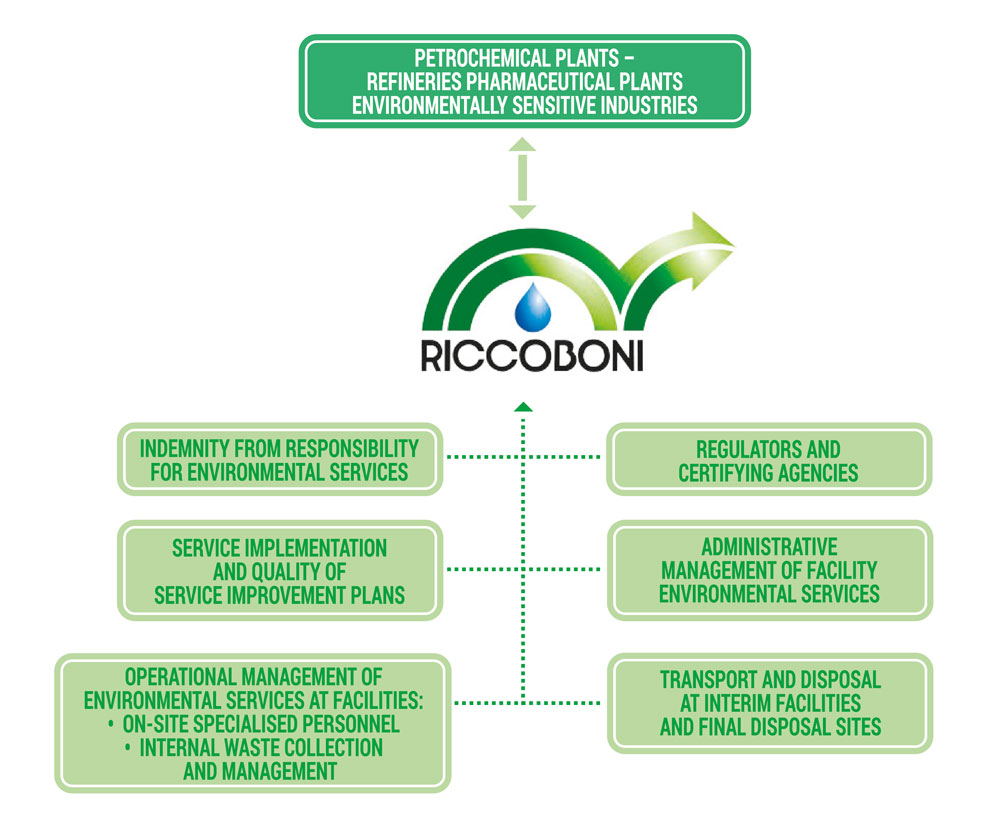 Full-Service Environmental Solutions
In the early 2000s, the Riccoboni Holding Group was one of the first environmental operators in Italy to introduce the concept of all-inclusive services, a way to manage all of the waste from oil-industry plant production activities inside of those same facilities, a model that, over time, has become standard practice for the management of petrochemical industry storage depots and production sites.
The Full-Service Environmental Solutions model introduced by the Group basically consists of all of the Group's know-how, encapsulated for implementation. It is especially well-suited to refineries, petrochemical plants, the chemical industry, the pharmaceutical industry and, more broadly speaking, to sites involved in environmentally sensitive industries.
Its goal is to free the customer from the complex problem of waste management by implementing comprehensive solutions for the safe and sustainable management of waste optimisation, reduction, treatment and disposal processes, for every type of waste generated on a given production site, including handling relations with the competent agencies and authorities.
Our Full-Service Environmental Solutions model offers:
the direct handling of responsibilities towards local authorities, with consequent indemnity for the customer;
the direct handling of relations with regulators and certifying agencies;
the drawing up and management of implementation plans and the improvement of service quality;
the management of plans to reduce the volume and hazardousness of waste;
the operational and administrative management of environmental services at the facility and/or of specialised personnel on site;
internal waste collection and management;
management of mobile and stationary waste treatment systems inside the facility;
transport and disposal at interim facilities and final disposal sites.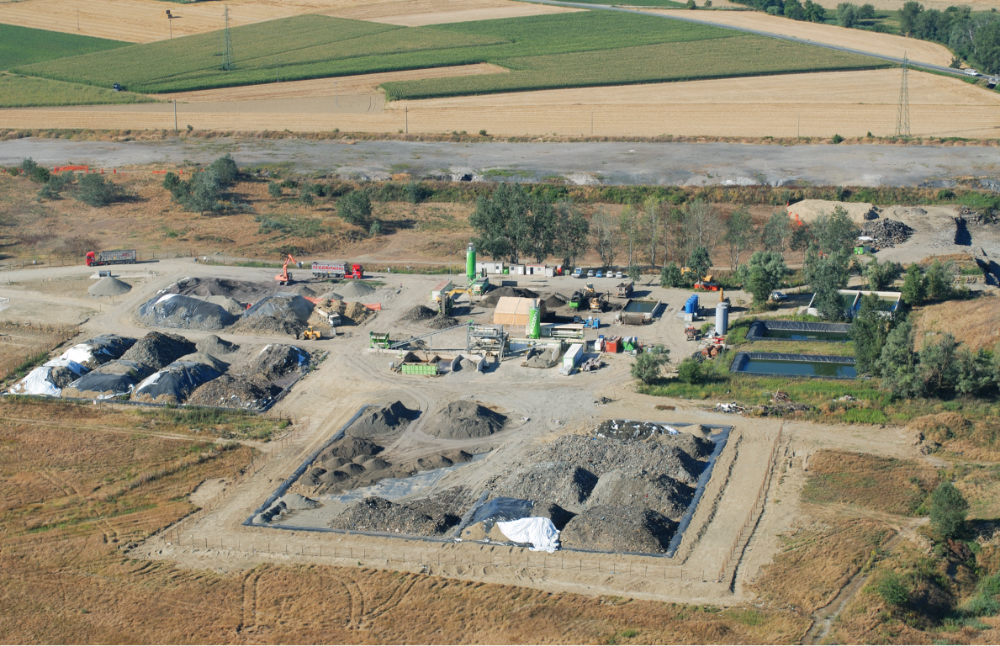 Environmental Remediation
Remediating, making safe and redeveloping contaminated areas and sites are processes that require considerable engineering and technical/operational abilities, if an effective and definitive solution is to be found that complies with the provisions of the law.
The Riccoboni Holding Group has accrued extensive experience in this sector, having successfully completed numerous remediation and environmental restoration projects on contaminated sites, including illegal landfills, exhausted quarries, disused petrochemical and industrial sites, refineries and service stations, and having worked on a number of areas designated by the Italian government as "S.I.N." (Sites of National Concern). We can manage, with equal operational capacity:
off-site remediation: consisting of treatment outside of the job site;
on-site remediation: consisting of either in-situ treatment, in which the material to be remediated is not moved but treated in place, or ex-situ treatment, in which the material is removed from its original location for treatment but not from the site itself;
decommissioning and remediation of disused industrial plants and buildings.
To perform these activities the Group uses technologies developed through internal research projects and put into action over time. We hold permits for the use of numerous mobile systems, all of which we own, which can be deployed across the site of a remediation to assist with environmental reclamation.
The technologies we employ for remediation:
groundwater purification systems, which employ physico-chemical pretreatment processes to safeguard the physico-chemical characteristics of groundwater;
a filtering station for the removal of suspended solids, for metal oxidation, for air stripping (the removal of volatile substances by forcing a gas through the water) and for filtration before polishing;
soil washing systems for the separation of contaminants and the colloidal fraction (silt and clay) from the inert fraction (sand and gravel) of the soil;
screening systems for sorting dry granular material (screening) according to size, separating oversize particles, which are generally less contaminated, from the fines, which are more granulometrically homogeneous and usually more highly contaminated;
soil vapour extraction systems for extracting contaminants from soil in the form of vapour;
soil venting and air sparging systems for removing contaminants from soils and groundwater through the injection of air, which is subsequently treated and cleaned.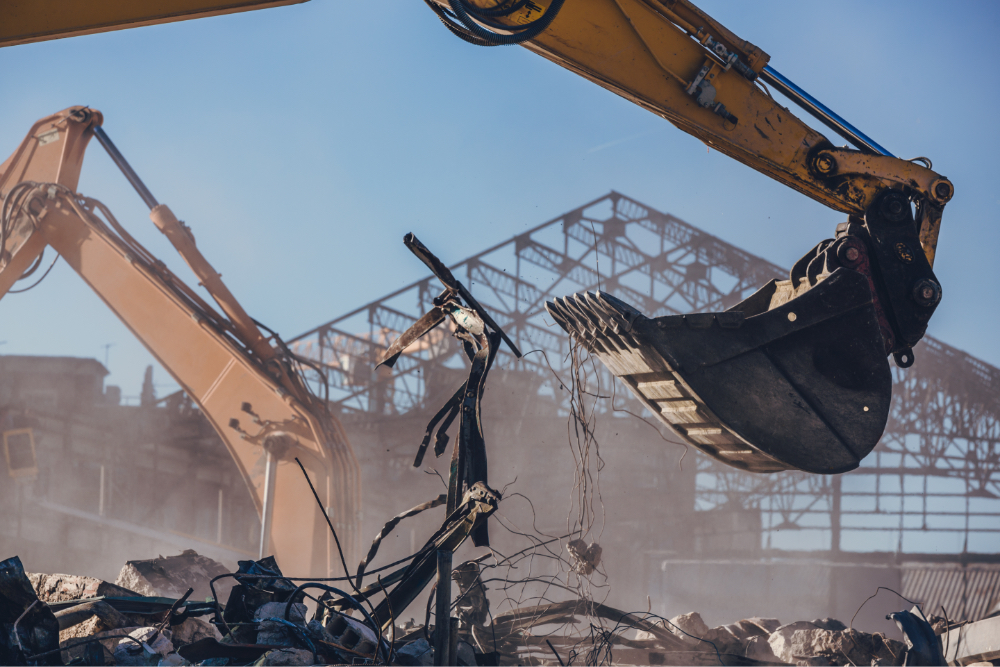 Decommissioning of Industrial Facilities
The retirement and dismantling of a facility, or decommissioning, is a process that industrial sites or parts thereof can undergo as soon as they have ceased to be used or when they have already been disused for some time. It includes all operations whose purpose is the complete retirement of existing facilities and equipment.
The Riccoboni Holding Group manages the entire decommissioning process and the service cycle from start to finish, directly handling the transport and final disposal of hazardous and non-hazardous wastes from the site.
What we handle directly when we are entrusted with a decommissioning project:
remediation of equipment, tanks and piping;
asbestos removal;
demolition of equipment and building structures;
cleaning and removal of sewage systems;
transport and final disposal of resulting materials.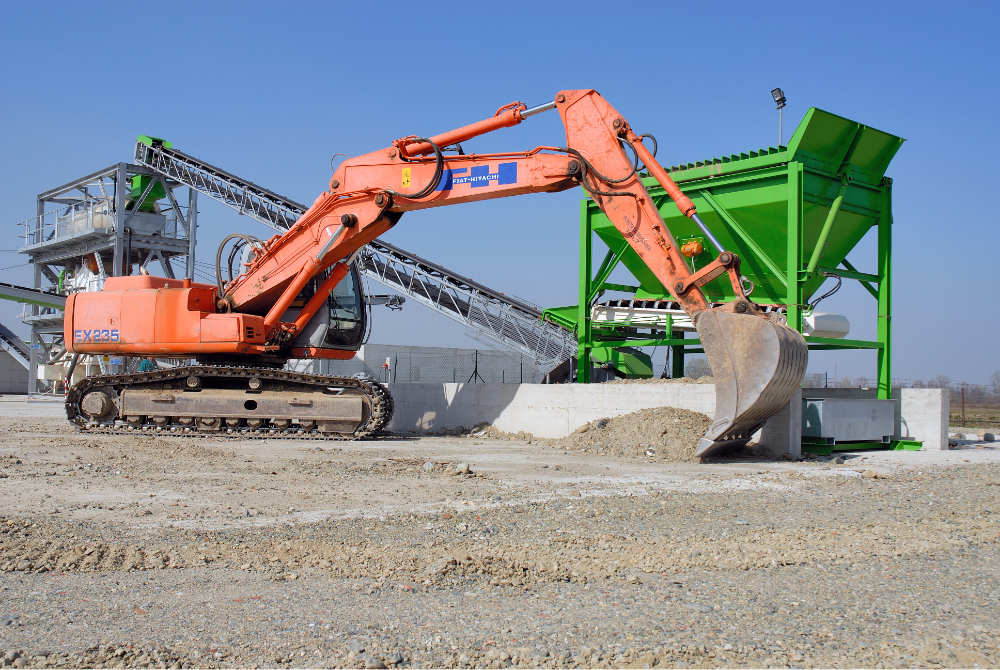 Mobile Waste Treatment Systems
The Riccoboni Holding Group has permits for the use of mobile systems for the on-site treatment, recovery and disposal of waste. These systems represent an efficient solution to the problem of how to treat waste directly at customers' own plants and/or facilities, thanks to their rapid installation, the stringent standards applied to their processes, and their affordability.
Our mobile systems and what they can accomplish:
Industrial wastewater purification systems use physico-chemical processes to treat industrial wastewater by removing the organic and inorganic contaminants, both in suspension and in solution, from the liquid phase.
Refinery waste treatment systems are used to treat oily sludges with the objective of recovering oils, thus reducing the residual fraction remaining after treatment.
Closed-loop systems are used for the treatment and recovery of used drilling mud. A closed-loop treatment system, whose purpose is to completely recover the water used in the process, reduces the solid portion that ends up as waste, instead resulting in a stabilised solid suitable for recovery.
Industrial waste inertisation systems make it possible to handle waste that would otherwise be problematic due to its consistency or physico-chemical characteristics by inhibiting the release of contaminants and thus making it easier to convey to its final disposal destination.
Systems for industrial sludge dewatering decrease the volume of sludge through physico-chemical flocculation treatments and, subsequently, through filter pressing.