The recovery of raw materials from manufacturing processes must be a foundational principle of the circular economy if we are to create a more sustainable way of managing our natural resources and prevent anything that is still intrinsically useful from ending up in landfill.
The Riccoboni Group is committed to this effort, having developed specific expertise in the collection and recovery of oils, metals and inorganic materials, which, in its capacity as local designated agent, it has put at the service of several compulsory waste consortiums.
Thanks to its oil filter treatment system, it can transform this complex form of hazardous waste into valuable raw materials, separating the waste oil to be sent for recovery from the other components, which are also recyclable: iron, aluminium and paper. This process is carried out subsequent to volumetric reduction and using, among other technologies, electromagnets and centrifugal and induction separators.
Preheating, filtration and vacuum dehydration, on the other hand, are required to treat the oils.
We are constantly updating our systems and honing our processes so that, from our collection and treatment of waste such as used mineral and plant-based oils, filters, batteries and accumulators, we can recover significant amounts of material, including: ferrous and non-ferrous metals to be sent to the smelter, waste oil to be sent for regeneration, and saturated paper and plastic which can be put to profitable use via energy recovery.
These services are provided at the Grassano hub in Predosa (Alessandria).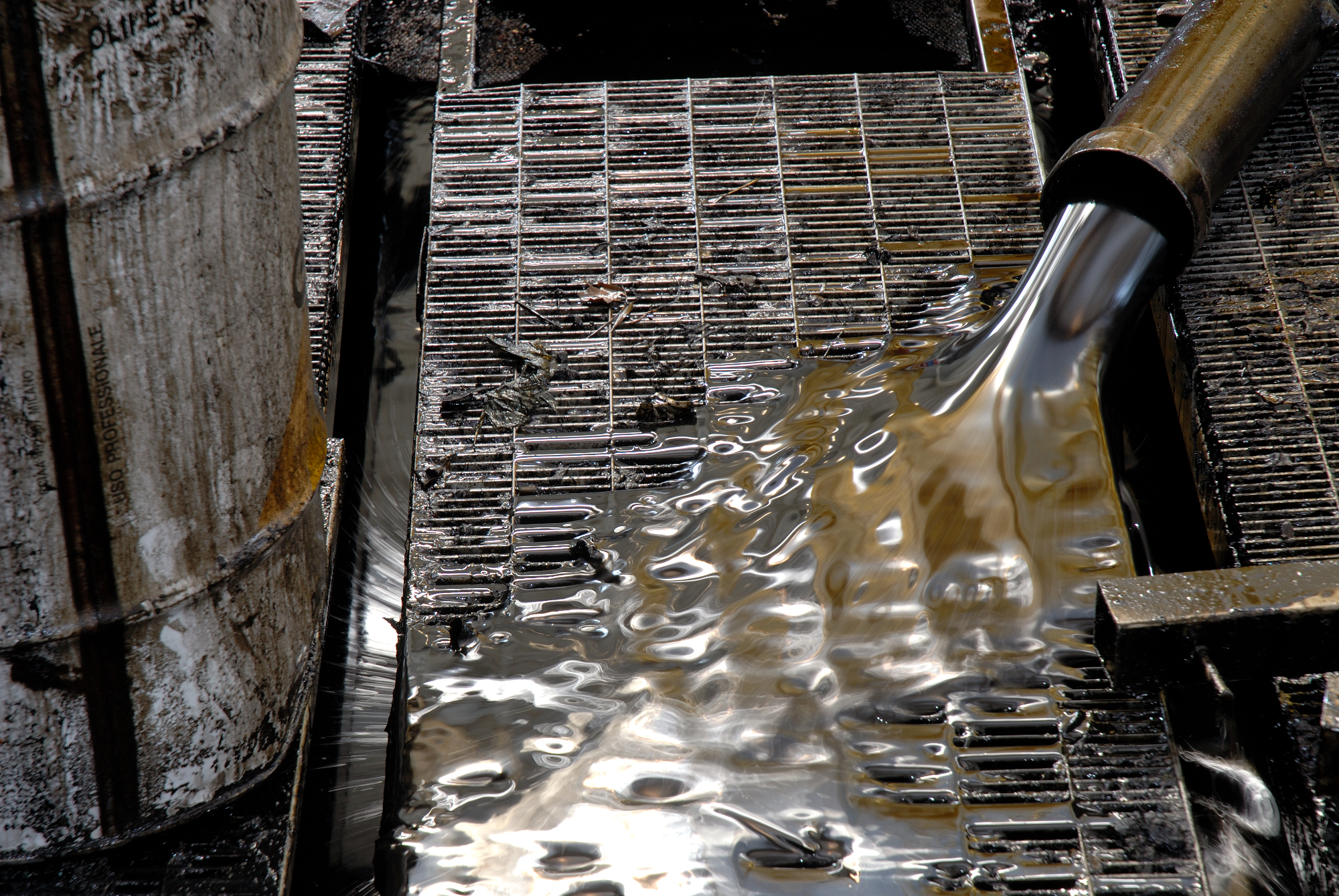 The tasks we perform on behalf of compulsory waste consortiums:
We also collect—and coordinate small-scale collection operations of—waste mineral-oil lubricants and emulsions from industrial machine tools from local workshops and businesses, which we store and whose treatment we subsequently oversee. The process makes it possible to regenerate the oil component for new uses, under the direction of CONOU (the Italian National Consortium for the Management, Collection and Treatment of Used Mineral Oils).
We collect and store used automotive vehicle batteries and send them for recovery. These are waste products that, if they do not undergo the correct treatment at the end of their service lives, can become extremely hazardous and polluting to the environment. However, appropriately recycling them makes it possible to recover valuable fractions of reusable metals. We have been authorised as a service provider by COBAT (the Multi-Product Consortium for the Collection and Recycling of Waste from Electrical and Electronic Equipment).
We collect and store animal and vegetable oils and fats and send them for recovery. These types of waste, if properly treated, represent an intriguing renewable resource, because they are suitable for so many uses: as a source of renewable energy for cogeneration plants, as biolubricants, as products for cosmetics and industrial soaps. We provide this service in our capacity as an authorised service provider for CONOE (the Italian National Compulsory Consortium for the Collection and Treatment of Used Animal and Vegetable Oils and Fats).